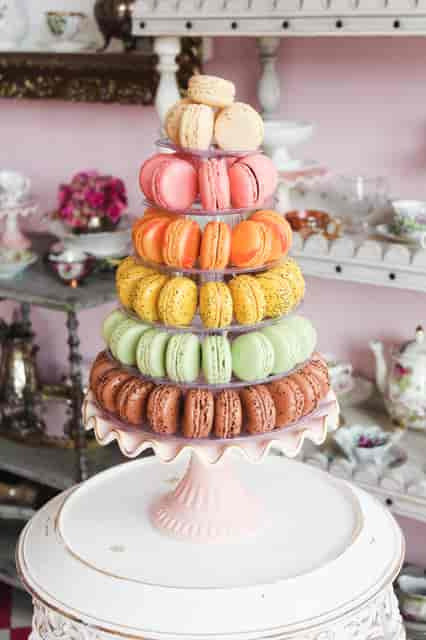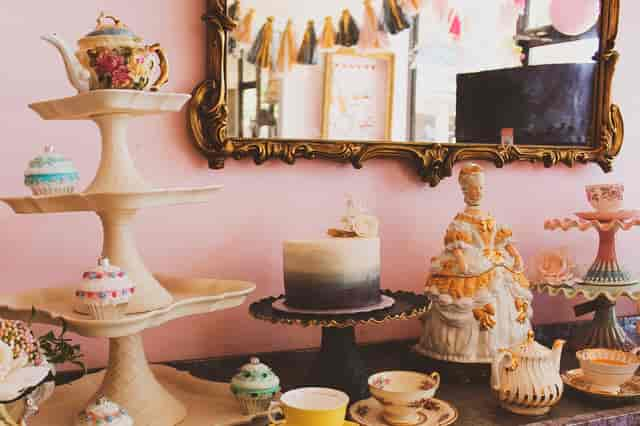 About
Our Story
"It all started with a cookie. I have been baking since I was a little girl and have now been in business full-time for over 17 years. I truly can't imagine doing anything else.." -Michelle Doyon

As a young child, Michelle's passion for baking took shape in the kitchen of her grandmother. While her grandmother was making homemade tortillas, Michelle would take a ball of dough, roll it out and stamp cookie cutters into it, making her first "cookies". Her mother taught her how to master her special German Chocolate cake recipe, and from then Michelle explored many other areas of baking.

In 1998 Michelle graduated from Smith College with a degree in psychology and then went off to San Francisco to pursue her lifelong interest in baking. She worked under Traci des Jardin of Jardiniere as a pastry cook, learning the California French techniques of baking and pastry.

Missing her family, she moved to Austin to start her business and share her sweet vision of making beautiful cakes that melt in your mouth. Little by little, she climbed her way into the world of wedding cakes and is now one of Austin's top wedding cake bakers.

Michelle loves working with people and takes her time to customize cakes to each client's vision. She has built a strong team that is passionate about cakes and dedicated to creating a product of supreme quality.

Michelle's work has been featured in both regional and national issues of The Knot, Austin Wedding Guide Guide, Austin Wedding Day, and Austin Wedding Mall. Michelle's Patisserie has been voted so many times by local brides that we are now part of the Knot Best of Weddings Hall of Fame. Thank you SO much, Knotties!

— Michelle Doyon - Pastry Chef, Designer & Michelle's Patisserie Founder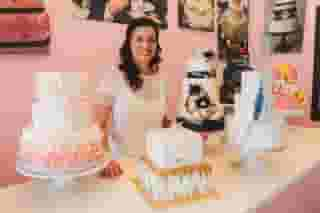 Michelle Doyon
Owner
Michelle founded the business in 2002 when her hobby as a passionate baker/decorator turned into a more serious labor of love. Michelle enjoys working with people and can't imagine doing anything else but running her business! She loves everything Halloween, has an extensive Barbie collection and is a proud mom of two amazing daughters!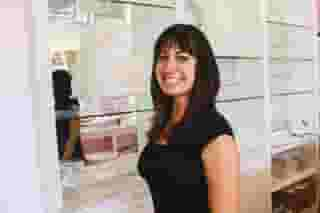 Stacey
Manager
Stacey manages the kitchen, assembles and decorates cakes, plans deliveries and keeps our team running efficiently. She graduated from Johnson & Wales, loves salsa dancing, Totoro and is a cool mom! Will make pupusas for Leonardo DiCaprio anytime!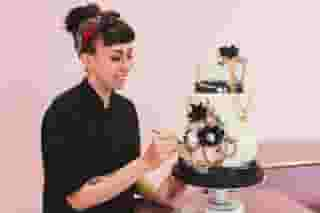 Bre
Head Decorator
Bre came to us from the Boston area where she gained over 15 years of cake decorating experience. She specializes in fondant figures, sculpted cakes and cake painting. Bre is a mystery...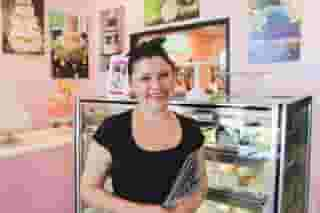 Sandy
Pastry Specialist
Sandy is our Pastry Extraordinaire! She makes all our cake balls, petit fours, cookies and custom pastries. We just love her attention to small details! Mickey Mouse is her main man, Yankees are her life, and she is a proud mom of 3!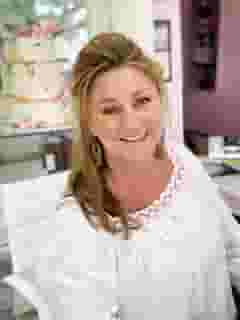 Kim
Front Office Manager
Kim is our Front Office Manager/Diva Cake Designer! She keeps the business organized and operating efficiently! She loves spending her long weekends in the pool playing badminton and is known for her amazing cooking!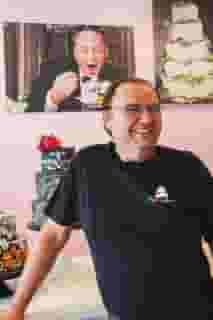 Pop
Baker and Delivery Person
Pop is Michelle's dad and he learned the cake business after he retired from the Fire Department. Michelle trained him to do all the cake baking and he is also our Head Delivery Person, delivering wedding cakes with love and care.